Adult and Family Counseling
One of our primary goals at Counseling Associates is to provide individual patients and couples with a supportive environment in which they can discover positive solutions to their life concerns. We take a compassionate, solution-focused approach to care, and consider the unique attributes of each client's life.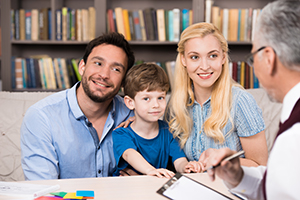 Counseling Associates is the place to turn for solutions to various problems in life. We want you to know that you are not alone in your struggles and there is hope for a better life with positive guidance. Our professional team has seen many families in the Detroit area through crises, and unexpected life challenges and events. If you live in the area of Farmington Hills, Birmingham, Southfield, or the surrounding areas and you would like some help getting through a life transition, a marriage or parenting challenge, or an individual concern, Counseling Associates offers you compassion, support, and workable solutions.
Therapy can be helpful for individuals, couples, or for your entire family. In our welcoming environment, you can positively address concerns such as:
Anxiety and depression
Anger management
Aging parents
Grief and trauma
Stress management issues
Work concerns
Communication
Divorce
Family harmony and parenting issues
Relationship concerns
Substance abuse
Sexual abuse issues
Treating emotional and mental health problems in the family system can have a positive impact that leads to an improved quality of life. Studies have shown that family therapy is the optimal method of treating a variety of concerns and experiences including couple enrichment, family and marital problems, alcoholism, depression, and more.
Whether you are facing a major life transition or issue, or a minor concern that you wish to prevent from growing larger, one of our qualified mental health professionals can help you achieve your goals in a proactive, supportive manner.
Improve your relationships and your life with counseling for your entire family. Contact Counseling Associates at (248) 626-1500.